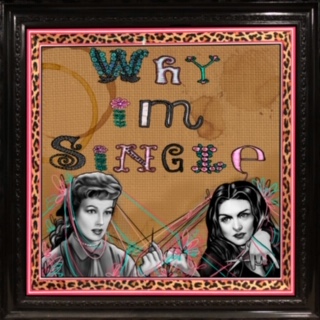 "If it's not f#ck yes, it's no"
Amy D & Chuck invite Sara and Paul gather at the table to discuss Marriage 2.0 with 6 kids, 8 chickens and 2 doggos! We hope you enjoy!
Special promos from :
Everything I learned from Movies!
T @eilfmovies IG @eilfmovies
Fanboy and the Hater T @fanboyandhater  IG @fanboyandhater !
And a special teaser from Believe in Dog 🐕 (coming soon 10/14/19!!!)
IG : @believe_in_dog_podcast
https://www.facebook.com/believeindogpodcast/
We are happy to announce our new sponsor Beauty's Biscuits  @beautysbiscuits www.beautysbiscuits.com !!!
What are Beauty's Biscuits? 
No Preservatives, No Additives, No Nonsense 
Order at beautysbiscuits.com and use offer code SINGLE for $5 off. 
STICKER GIVE AWAY!!! Write us a review on iTunes , or if you can't write a review on your listening platform … please post a picture of how you listen with #subscribewhyimsinglepodcast and we will randomly select winners for swag!!!
Thanks to Chuck Nunn, our Audio Designer.. (or Sound Sorcerer as I like to call him)
*mature audiences, we aren't licensed professionals . call your mom.
We hope you enjoy.
If you do, Please subscribe, rate and review. A written review ,We really appreciate it and it helps us become more visible .Thank you !
Follow us on 
Instagram @_why_im_single 
Twitter @SinglePodcast 
Facebook Group & Page @whyimsinglepodcast 
email us at whyimsinglepodcast@gmail.com  
check out our Patreon Page https://www.patreon.com/whyimsingle
Thank you , hugs and kisses & remember, don't be a douchebag :)