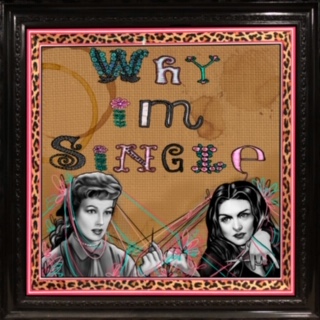 Friendception
Heyohhhh ! Amy & Chuck had April and Jenn back on to talk some s#!t . 
And talk s#!t we did. Give a listen y'all .
Promos from :
@BeautysBiscuits
@GriefBurrito
@CrimeSnackPod
@poppourreview
Order at beautysbiscuits.com and use offer code SINGLE for 20% off. 
*mature audiences, we aren't licensed professionals . 
We hope you enjoy.
If you do, Please subscribe, rate and review. A written review ,We really appreciate it and it helps us become more visible .Thank you !
Follow us on 
Instagram @_why_im_single 
Twitter @SinglePodcast 
Facebook Group & Page @whyimsinglepodcast 
email us at whyimsinglepodcast@gmail.com  
check out our Patreon Page https://www.patreon.com/whyimsingle
Grab merchandise at 
https://www.teepublic.com/t-shirts?query=whyimsingle
Thank you , hugs and kisses & remember, don't be a douchebag :)
We are happy to announce our new sponsor Beauty's Biscuits  @beautysbiscuits www.beautysbiscuits.com !!!
What are Beauty's Biscuits? 
- "Fresh Baked Healthy Dog Biscuits" 
- "Your online natural and preservative free, dog treat source"